Scott Johnston,pa
,
REALTOR®
PA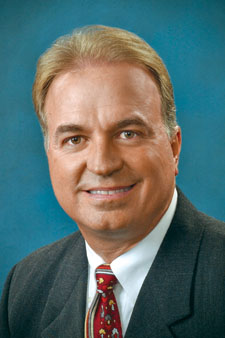 Scott was always professional and very knowledgeable of the area. Each day he listened to our requests and always followed through with homes that met those needs. We love the home we chose. We would highly recommend Scott to anyone who is looking for home in the Venice area. He's one of those people that is easy going and not a high pressured salesman which worked perfectly for us.

- Jean V.

Scott Johnston was nothing but exceptional and will continue to get referrals from me for as long as he in the business.

-Kirby H.

We worked with Scott Johnston at the Venice Office. He is a wonderful person in every way. We became friends during the home search. I would recommend him highly to anyone looking to buy a home.

-Paul and teresa V.

Scott Johnston was my realtor and he did an outstanding job, especially with the purchase of my new villa. When the listing disappeared from the MLS, we assumed that it was under contract. Scott went one step further and found that it went off MLS because the 6 month contract had expired. He contacted the seller's agent and found that they still wanted to sell. We wrote a contract and I am happy to say that I am in my new place. Thanks Scott for taking that extra step.

Don S.

Scott Johnston is an exceptional agent. He worked with us over a four year period during the month of January. Scott is very professional and when we finally decided to purchase our property, he made it a very easy transition. I wish in my everyday transactions of doing business, I could meet more people like Scott. If we do require any further real estate in Florida, we will absolutely use your agency.

- Joyce & Jim M.